Knowledgebase
Add email to hotmail.com/outlook.com/live.com
Posted by Online Development | Kiel - Sites n Stores on 19 April 2013 02:11 PM
To add your email account into your hotmail, live or outlook email address.
1. Click the Cog and click more settings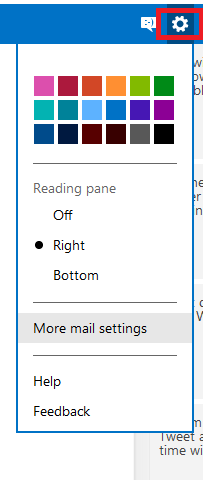 2. Click Your email accounts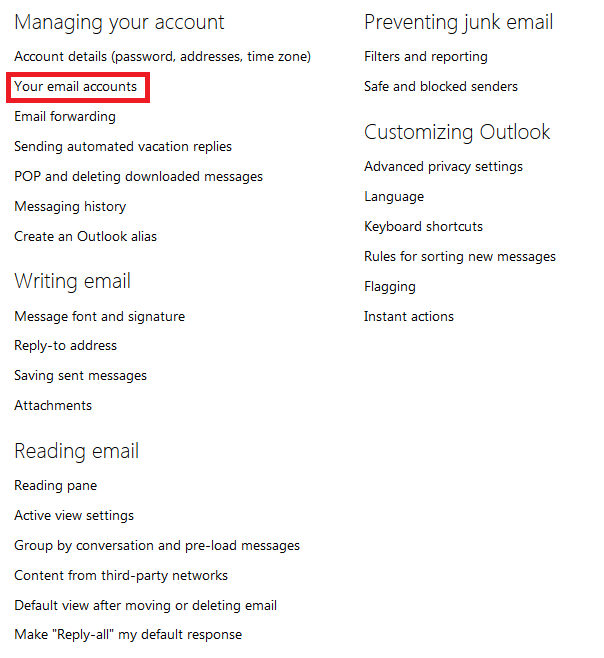 3. Click Add a send-and-receive account.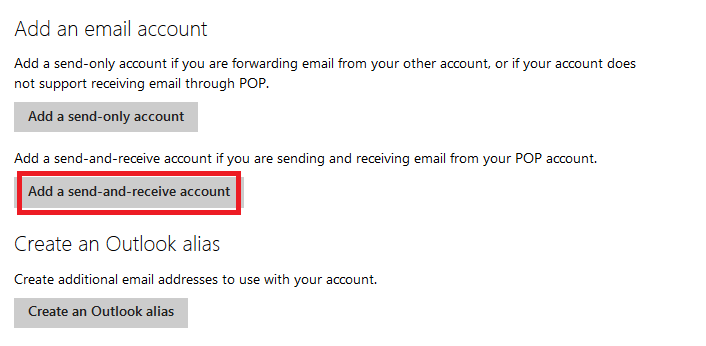 4. Type your email and password, Click next.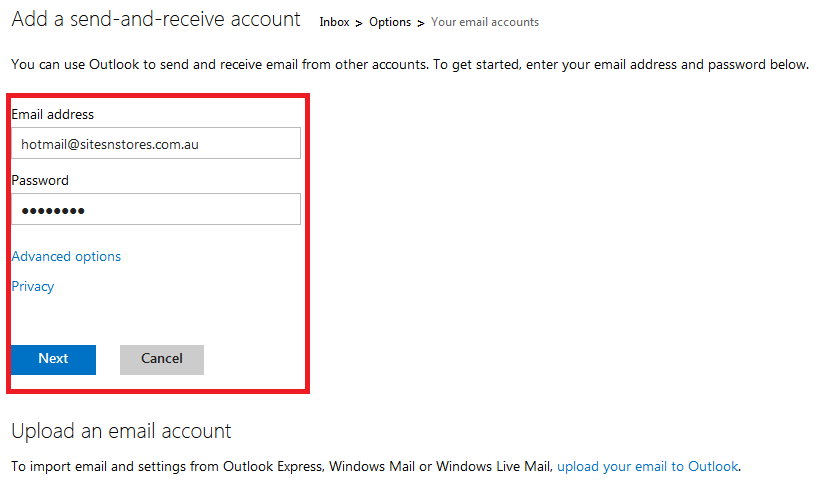 5. You will see the process adding the account.


6. It will create a new folder, or a folder you have and put all the emails in this folder. Then click save.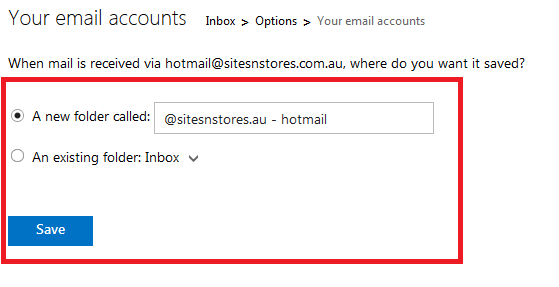 7. You will see it saving these settings.


8. You have added your account to your hotmail/outlook/live account!


9. You will see the new folder with emails here.(depending what you chose)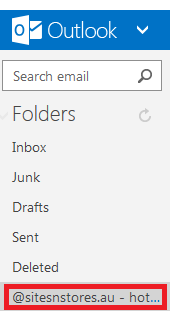 ---