Knowledgebase
Error when trying to delete emails?
Posted by Online Development | Kiel - Sites n Stores on 25 February 2013 11:01 AM
If you are getting the problem that it cant delete your emails as it cant find the trash folder.
Please update the following settings.
Step 1.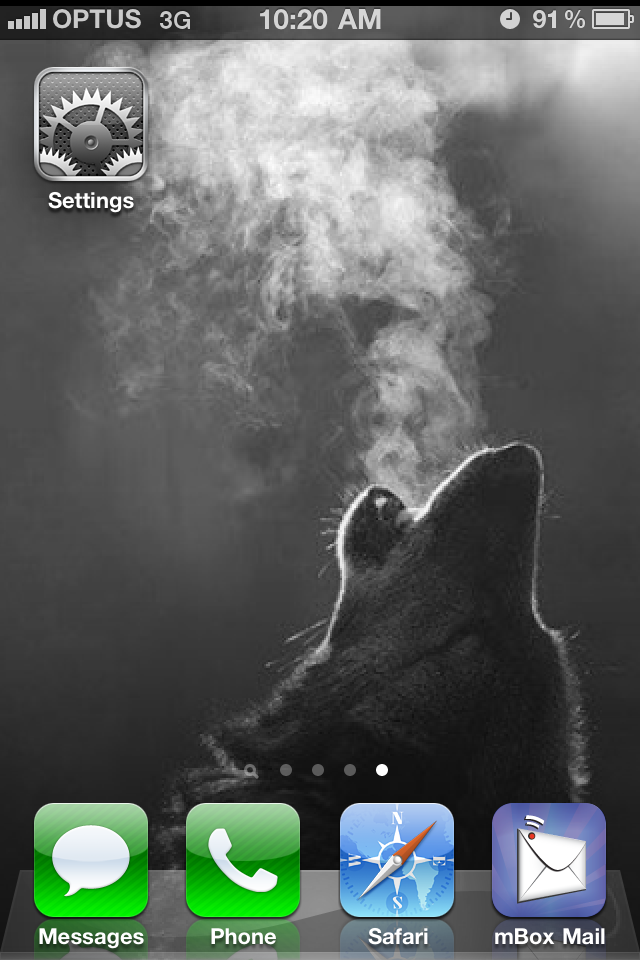 Step 2.
Select Mail, Contacts, Calenders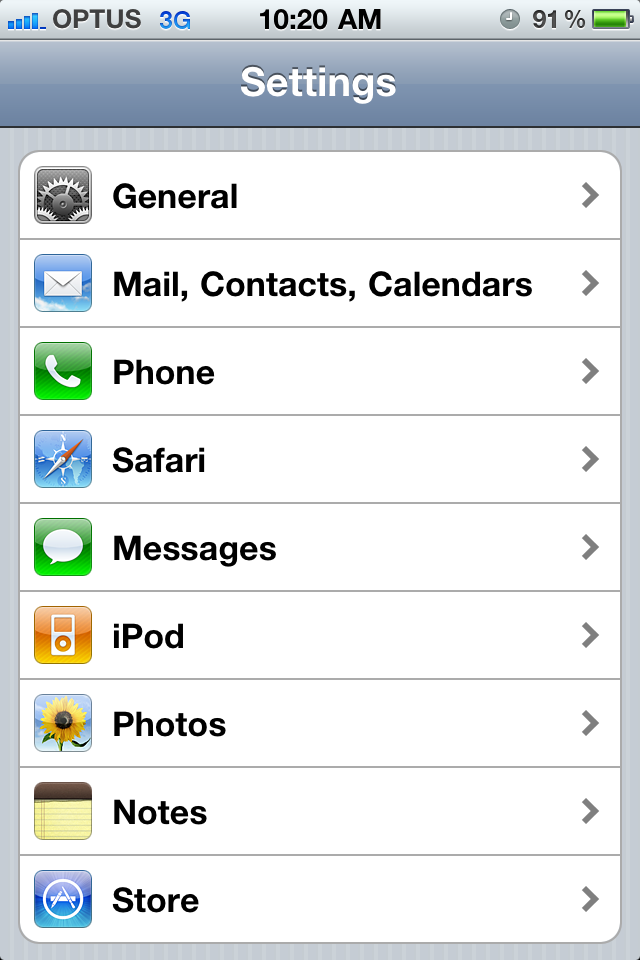 Step 3.
Select Your Account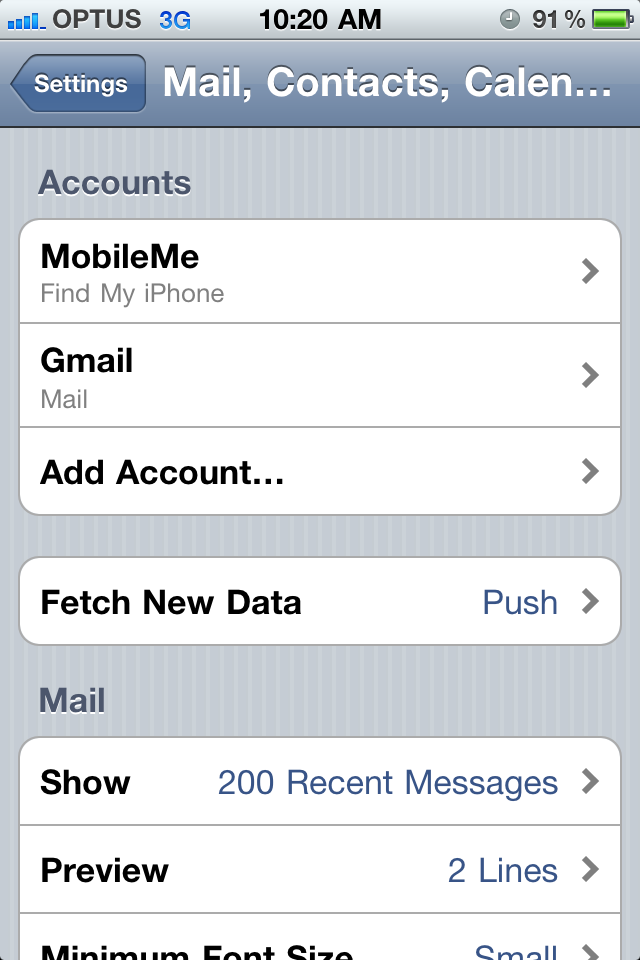 Step 4.
Click Advanced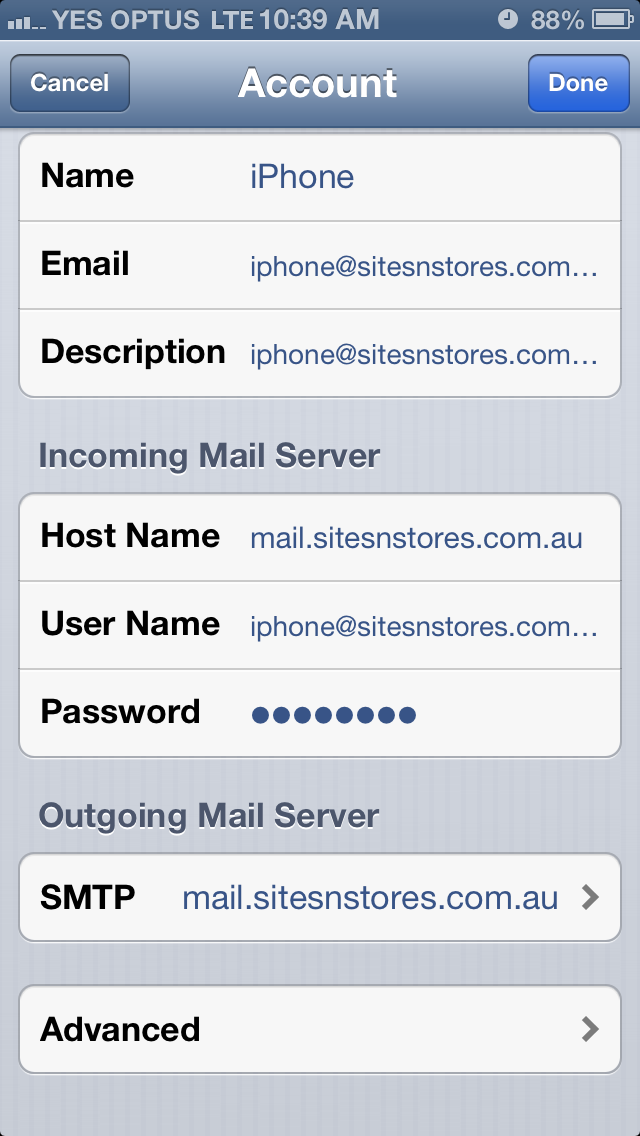 Step 5.
Click Drafts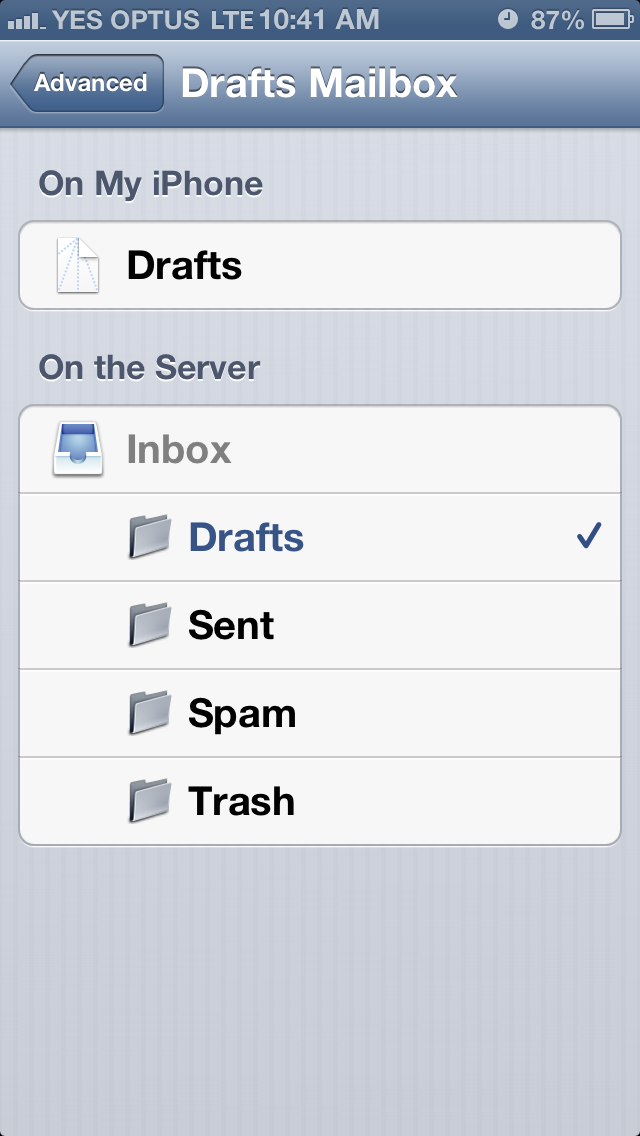 Step 6.
Repeat for Sent and Deleted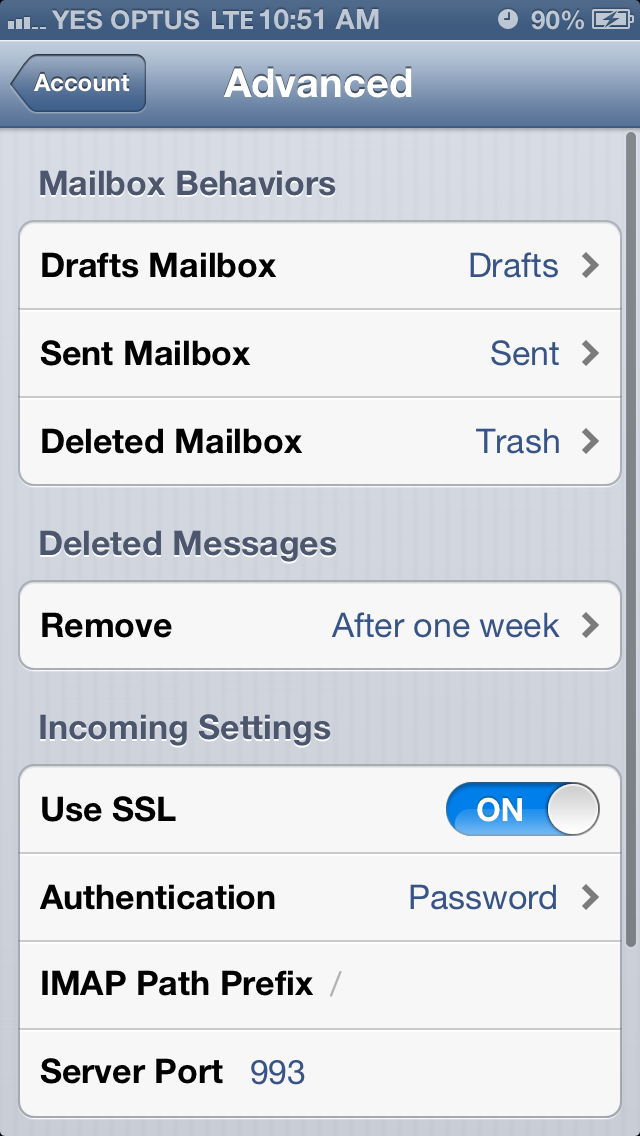 You can now delete emails without any issues!

---