Knowledgebase
03. Logging Into Your CMS
Posted by Staff|Admin Stores n Stores on 15 November 2010 06:30 PM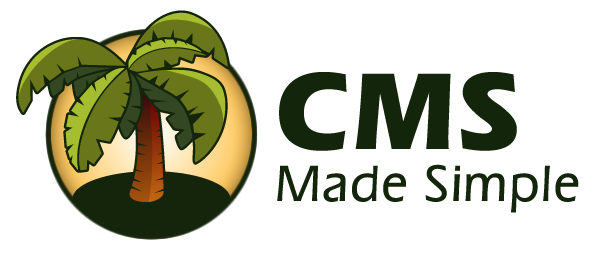 To log in to your CMS as Admin, you will need your Username, Password and the URL (web address) of your login page.

Your Username and Password are provided to you when we hand over your site. Your Login URL is usually presented with your Username and Password.

Otherwise you can usually find your CMS login page at your web address/admin . EG: www.sitesnstores.com.au/admin

The login page looks like this: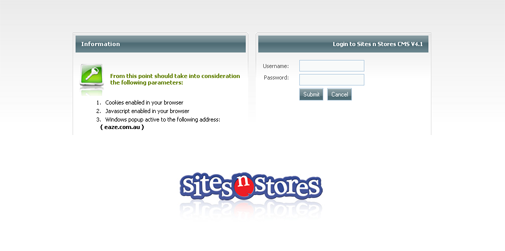 Enter your Username and Password and then click Submit.
Once logged in you will see this page which means that you have successfully logged in as Admin.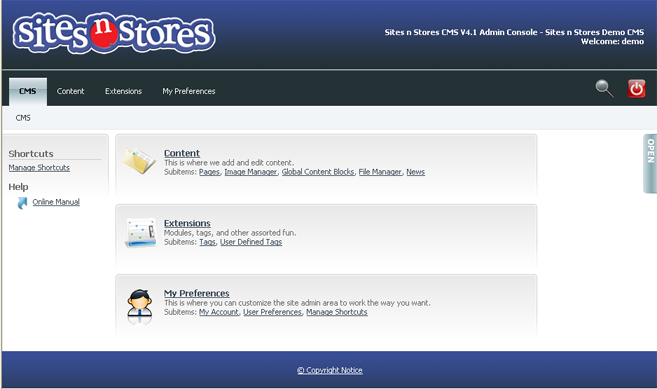 If you are having trouble viewing the video below please visit youtube to watch it direct
---